All American Tour Package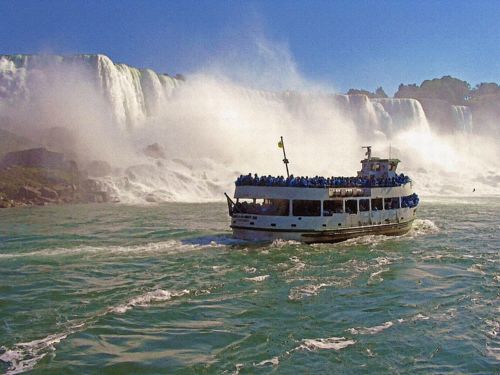 Enjoy the American side of Niagara Falls… all in one tour. Worry less, enjoy more! Add the All-American Tour package to your reservation and get to explore Niagara Falls without the hassle of planning. This tour includes all of the beautiful and most notable places in Niagara Falls. The package includes:
Ride aboard the Maid of the Mist Boat (rain gear provided)
Trip to the Cave of the Winds
Viewing of American Observation Tower
Visit to Niagara River Gorge
Visit to Niagara Falls State Park
Visit to Niagara Falls State Park
Visit or viewing the Horseshoe Falls, American Falls, Bridal Veil Falls, Three Sisters Island, Terrapin Point, Luna Island, Prospect Park, Raging Rapids, Giant Whirlpool, Whirlpool State Park, Whirlpool Aero Car, Niagara Escarpment, the Hydro-electric Power Plants
*The tour includes professional and licensed guides, sightseeing tour of Niagara Falls, NY (as per itinerary), admission/attraction fees, and all tolls/taxes/park entrance fees.
Choose to add this great deal to your next stay for an additional $140 per adult and $100 per child ages 5 to 12 to your room rate. To book, please call us direct and mention the "All-American Tour Package". You can also add this package when you reserve your room online by clicking the packages tab during the reservation process.